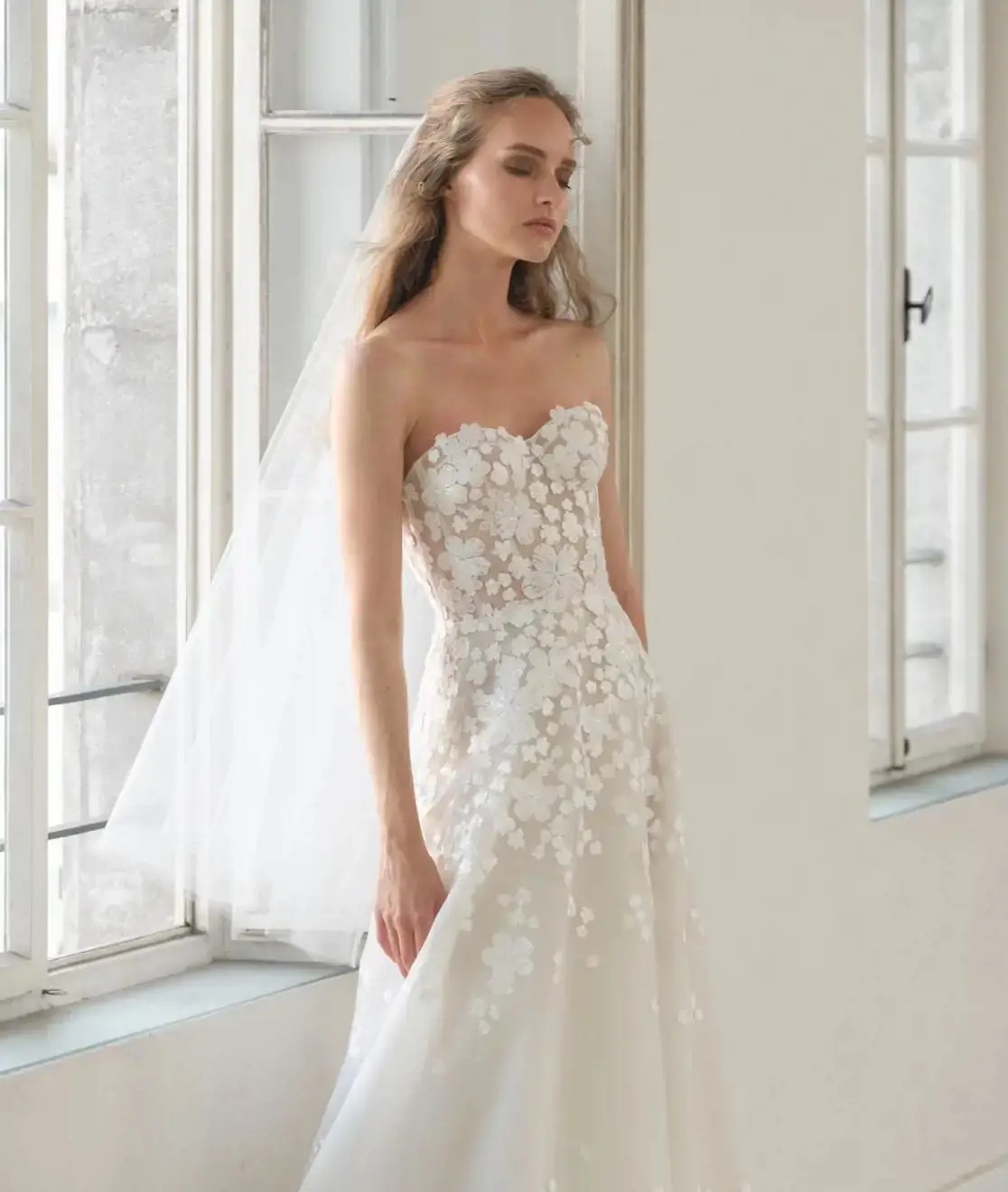 The Premier Bridal Boutique of the Carolinas
Welcome to Ladies of Lineage Bridal Boutique, where we offer an exclusive collection of designer wedding dresses for the modern bride! Our luxurious selection of high-end wedding dresses features only the finest fabrics and exquisite craftsmanship, ensuring that each dress is truly a work of art. From intricate lace detailing to stunning beadwork, our dresses are designed to make you feel like royalty on your special day. Our collection of gowns includes dresses from top designers like Sareh Nouri, Lihi Hod, Eisen Stein, and many more.


We understand that your wedding day is one of the most important days of your life, and we believe that your dress should reflect that. That's why we go above and beyond to provide you with the most luxurious and elegant options available! Our experienced bridal consultants are dedicated to helping you find the luxury wedding dress of your dreams. With their expert knowledge and guidance, you can rest assured that you will find the perfect dress to match your unique style and personality.

At Ladies of Lineage Bridal Boutique, we pride ourselves on offering only the highest quality designer wedding dresses. Come visit us today and experience the luxury and elegance that we have to offer!